We work in a conscious manner
We strive to improve the quality of our stakeholders by reducing our environmental impact, formulating our products responsibly and respectfully, and supporting charitable causes.
| | | |
| --- | --- | --- |
| | | |
| Responsible formulation | Responsible sourcing | Focus on sustainability |
As a company, we are aware of the need to reduce the use of plastics, and we are working to avoid unsustainable use.
We have switched to R-PET, compostable plastic or cardboard in 19,630 kg, eliminating almost 20 tons of unsustainable plastics.
Five areas of action have been defined in this line of sustainability:
Reduce
Focus on measures aimed at reducing plastics throughout the supply chain.
Redesign
Measures related to sustainable optimization.
Recycle
Recycling of products and packaging.
Delete
Eliminate plastic waste from the environment.
Innovate
Research and information gathering is key to improving the supply chain.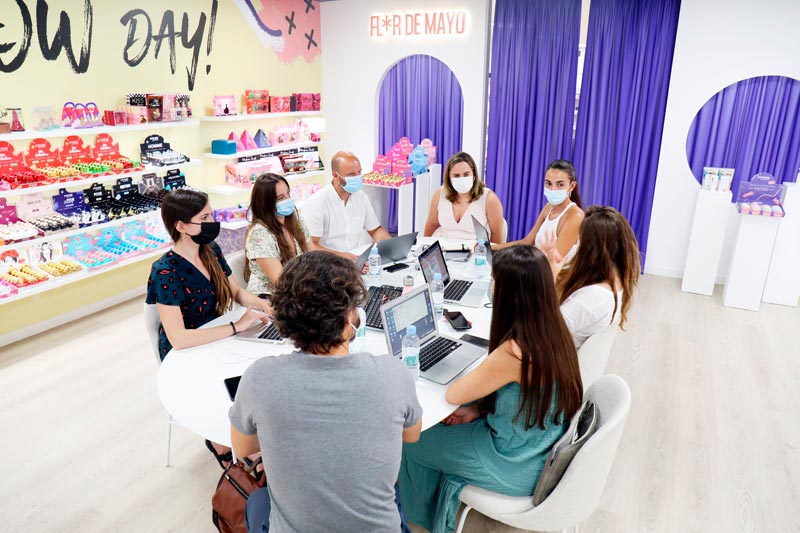 Responsibility to employees
A family in favor of equality and diversity. We are committed to the development of a good working environment and the promotion of mutual commitment. Our company is a family company and we try to extend this concept to the whole team.
- We create an environment of equality, respecting and promoting social and cultural diversity.
- In 2018, the Equality Plan was implemented, even before it was required by law.- We ensure constant on-the-job training.
- We encourage the transfer of knowledge among employees.
- We promote personnel development through a career plan.
- Investment in a training plan, in addition to what is eligible.
- Teleworking and flexible hours.
- Healthy breakfast.
- Team building actions between departments.
Environmental responsibility
Responsible choice of materials.
How do we achieve this? By designing sustainable packaging, choosing R-Pet recycled plastic, replacing plastic with glass and biodegradable mikado sticks. We have reduced the use of materials that have a negative impact on the environment and eliminated shrink-wrapping in our core categories, so that more than 90% of our products no longer use plastic in their packaging.

Energy efficiency in manufacturing and production.
This, of course, goes hand in hand with responsible water management. In addition to the above actions, the optimization of packaging material, performance and space is also a priority.

Optimal waste management and reuse of materials.
Plastic recycling and reduced paper use, resulting in a reduction of more than 95% in the use of paper.

Carbon footprint reduction.
Collaborating with national suppliers.
Human quality as a corporate value
As a social responsible company we make donations and collaborate with national and local associations. More than € 15,000 donated per year to different associations to support their future projects.